Coming Soon on Run Amok Crime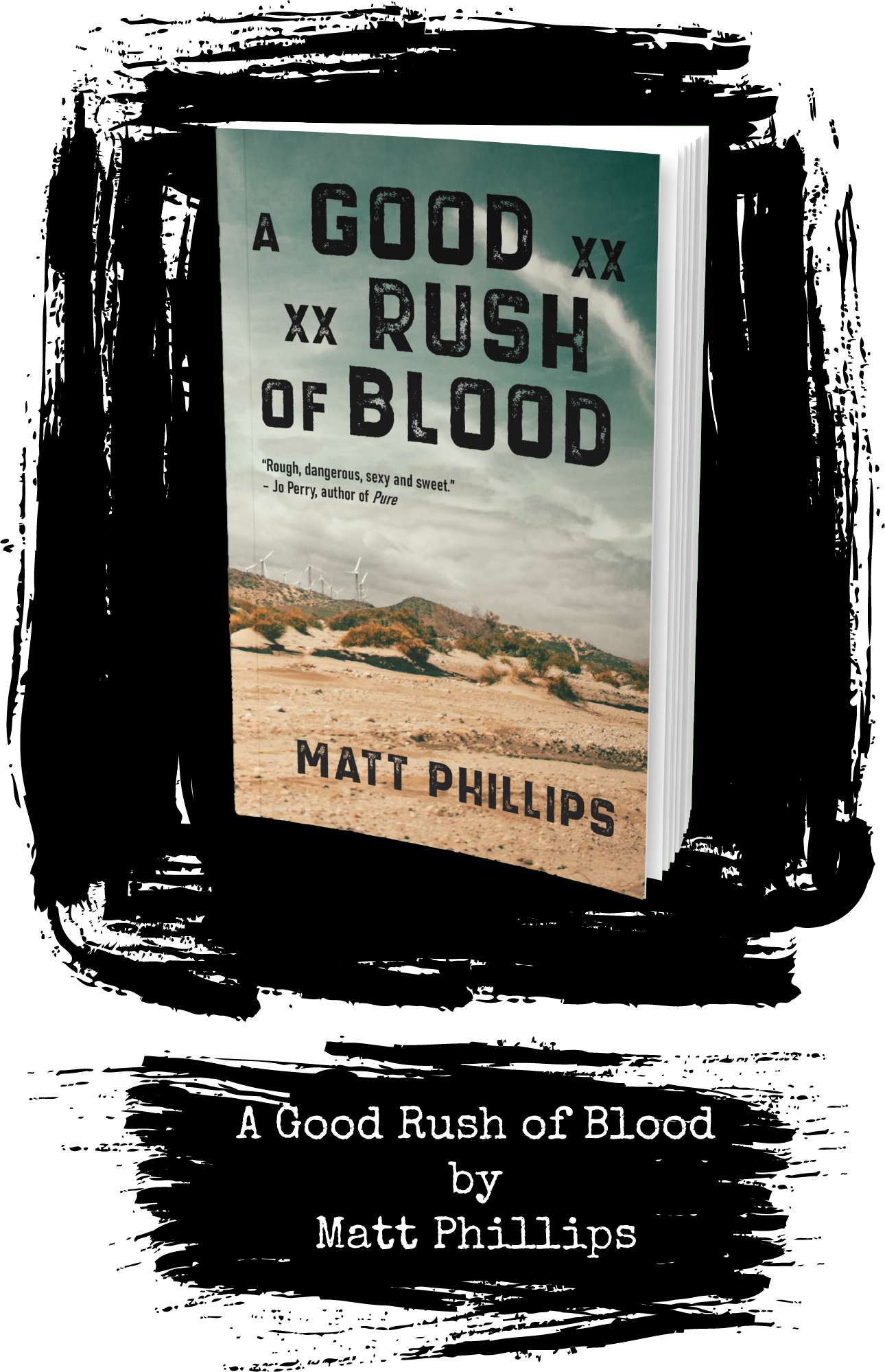 Creeley Nash has been running her entire life.

That includes running drugs for a wannabe kingpin.

On a drug run to Palm Springs—the town where Creeley escaped her no-good mother as a teen—she'll encounter a sun-drenched facade beneath which lurks a web of dark secrets. A Good Rush of Blood follows Creeley as she unravels the mystery of her estranged mother's murder conviction.

Peopled with bent cops, grizzled reporters, hardened drug dealers, eccentric sidekicks and sexy librarians, this sweaty, fast-paced neo-noir finds stellar noir scribe Matt Phillips (Countdown, Know Me from Smoke) at the apex of his dirty, lethal game.