Now Available on Run Amok Crime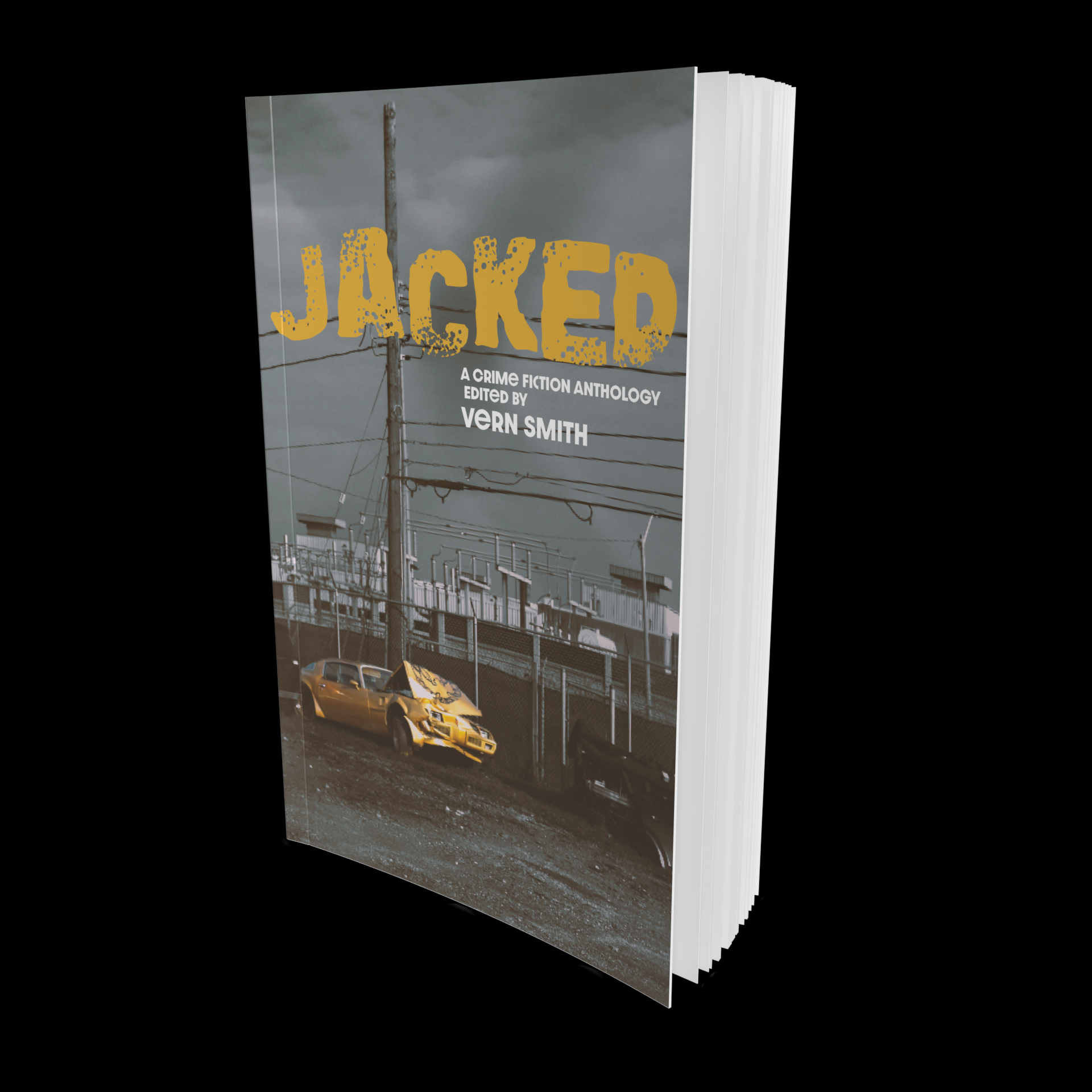 Jacked: Crime Stories is the inaugural anthology for our recently launched imprint, Run Amok Crime. The anthology will be edited by author, editor, and Arthur-Ellis-Award-finalist Vern Smith.
With stories by: Paul Alexander, Eric Beetner, Michelle Ann King, Matt Witten, Zephaniah Sole, Andrew Miller, Phil Moscovitch, Jenna Junior, Allison Whittenberg, Shane Leavy, Christine Boyer, Gregory Jeffers, Meredith Craig, Tom McCulloch, Anne Louise Bannon, W.C. Gordon, Joseph S. Pete, Meagan Lucas, J. P. Seewald, Steven James Cordin, Ricky Sprague.

Praise for Jacked

"Jacked is chock full of white-knuckle stories like Eric Beetner's dandy, "First Timers." Beetner perfectly captures the raw angst of misspent youth, while also managing to propel the reader along at a breakneck pace. Don't sleep on this anthology. It's well worth the price of admission."
- Eli Cranor, author of
Don't Know Tough
"Man, whatever your flavor is, JACKED has a story for you. Between the heavy-hitters and some new names, if you don't dig the stories in here, you don't dig crime fiction. Full stop."
- Todd Robinson, author of
The Hard Bounce
and
Rough Trade
"
Jacked
is an off-the-rails anthology showcasing a diverse array of crime writers, from newbies to veterans, writing from the viewpoints of cops and criminals, mothers and kids, but all sharing the same razor-sharp style, all telling stories that hold taut until snapping on the very last line."
- Steph Post, author of
Miraculum
"An uncompromising yet balanced co-ed collection that runs the gamut/throws the gauntlet of modern crime. Stories of human wreckage and inhuman folly written by journalists and cops, noir-upstarts and English teachers, TV scribes, and sleaze-pulp veterans. From alternate histories to the very "now," you'll find guns alongside samurai swords, Tik Tok killers in tandem with auto-asphyxiation disasters-all presented with a reflective sheen of steel-eyed erudition."
- Gabriel Hart, author of
Fallout From Our Asphalt Hell
"Jacked presents to the reader a varied collection of crime fiction short stories running the gamut from dead serious to comedic. Clichés be damned, there's something here for everyone. Reliable scribes Andrew Miller and Joseph S. Pete deliver in their unique styles, Miller proving yet again he is the closest thing to a legitimate heir apparent to Hemingway the world has thus far produced. Meagan Lucas demonstrates an understanding of the genre's fundamental engine: poverty and the struggle to overcome it. I will not forget her contribution any time soon. And Ricky Sprague closes the show with a mini-epic filled with humor and predicated on a premise whose time is long overdue. All the writers provide short, sharp jabs of entertainment only those without a pulse will fail to enjoy."
- Alec Cizak, author of
Cool It Down
and
Lake County Incidents
"The stories in Jacked cover a whole spectrum of crime writing . . . dipping their toes into the murky waters on both sides of the law. It's an impressive debut from Run Amok's brand new crime imprint."
- Joey R. Poole, author of
I Have Always Been Here Before
"These stories are gritty, bleak, oftentimes funny and brutally honest. Noir bleeds from these pages with deception and a heavy dose of hard-boiled desperation."
- Mark Pelletier,
#BookTalk
". . . 21 stories of murder, mayhem, and wry mystery that rise way above expectations."
- Beth Kanell,
Kingdom Books - Mysteries Reviews
". . . every single one was a well-written short story and I could see where it would rise to the top of a submissions pile. Jacked is one of those collections that I'm going to remember for a while."
- H.C. Netwon,
The Irresponsible Reader
A final word from Vern Smith, editor of the crime stories anthology Jacked